Gallery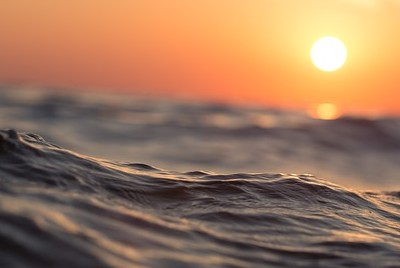 Specialties
Anxiety
Anxiety is something that we all have. If we didn't have at least a baseline of anxiety we wouldn't know how to protect ourselves when a situation seemingly goes wrong. However, for some people their baseline of Anxiety is higher than others. This can be in only one or two areas of life, such as work or school. Anxiety can also be present in all areas of life where people feel controlled and manipulated by it. I have worked with ages 12 and older to assist individuals with OCD, Generalized Anxiety, Social Anxiety, Phobias, and hoarding. Regardless of the severity of Anxiety, I approach the concern with Cognitive Behavioral Therapy, Exposure Response Prevention and Acceptance and Commitment therapy. Anxiety is can be managed! You may just need a bit of support to get started and then that opens the door for many possibilities to open up in your life.
Balance and Personal Growth
Balance is the cornerstone to emotional stability and mental wellbeing. Therefore, I incorporate aspects of identifying where balance could improve in each client's life. If you are struggling to find purpose and meaning in life or are in the process of some aspect of personal growth, it is helpful to have a counseling professional to talk to throughout that journey. It takes some trial and error and an abundance of self-compassion to allow more balance into our schedules and to go through moments of personal growth. I say this because these are all times of significant change, and change is rarely easy. Work/life balance, parenting/self-care balance, relationship/career balance, health/career balance...all of these are just a few areas of where people tend to experience a lack of balance in their lives. If you believe you could use support during a time of personal growth or transition I am here to help.
Depression
Based on a blog post I published on chicagocounselingcenter.com, I utilize behavior activation to treat and manage Depression. I have assisted individuals of all ages getting back to their routine and to the things they value/ enjoy in life when they believed it wasn't possible to "feel better." Depression, whether chronic, seasonal or situational, feels like it may never end and can really interrupt life as we know it. With behavior activation and consistent counseling it is possible to start engaging in life again and rebuilding other emotions beyond sadness and hopelessness. I utilize CBT and ACT to supplement treatment as every person experiences this illness in a unique way. Therefore, you can expect a client-centered approach when working with me and one that addresses your specific treatment goals.
Insurance & Finances
Accepted Insurance Providers
Blue Cross Blue Shield PPO
United Behavioral Health
Accepts Sliding Scale
No
Patient Focus
Alternate Languages
Age Preferences
Prescribe Medication
No, I cannot prescribe medication
Office Locations
4256 N Ravenswood Ave Suite 215, Chicago, IL 60613
View Map
Qualifications
Education
Marquette University
License
License No. 180011357
Years in practice
4 years